---
This is the final chapter of our series on beautiful Manito Park according to the book "Manito Park: A Reflection Of Spokane's Past" by Tony and Suzanne Bamonte of Tornado Creek Publications, Inc.

Today is the concluding paragraph from this great book. The book is now out of print, but a few used copies are still available on Amazon.com and we're certain they are in Spokane's libraries if you are interested.

Thank you all for reading. The current series of articles has been about all the various venues in Manito Park and this last article will act as the conclusion to this series. In a few weeks, we will restart the series, so if you missed some of the chapters, please click over to www.ManitoPark.Org or www.ManitoParkOrg.blogspot.com to catch up on the missing chapters.

Thank you all for reading and for your comments and "likes" left on our Facebook account.
The Staff at ManitoPark.Org

Manito Park has always been and remains Spokane's favorite park. It is the largest naturally wild, unspoiled tract of land within the city parks system. Preserving the natural character of this open space has not always been easy. Throughout its history, numerous proposals to establish commercial enterprises at Manito – including a Ferris wheel, merry-go-round, booths selling souvenirs, and exhibits of all sorts – have been rejected. The board's position has reflected the desires of its founders, such as Francis Cook and Aubrey White, to preserve beautiful open spaces for outdoor recreation and to enjoy nature. In recent years, a movement to create a master plan for Manito included adding huge parking lots and a multipurpose meeting center in an undeveloped natural area. The city quickly experienced how deeply people felt about preserving their park's pristine beauty; the plan was rejected. A second plan, tailored to the public's input, is now being followed. The Parks Department faces an ongoing challenge of maintaining the beauty of the park while serving the changing needs and desires of a diversified public, all within budgetary constraints. Supporters are fiercely protective of Manito; many individuals, garden clubs, service organizations and the Spokane Parks Foundation work to preserve and enhance its natural beauty. Spokane is fortunate to have a park of this magnitude and magnificence in the heart of a residential district, and a public dedicated to its preservation.

The End.

Tony and Suzanne Bamonte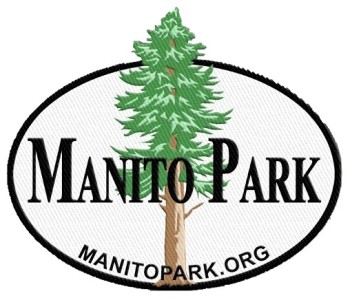 Manito Park Events and Information.
---
Get local information about events and happenings at Manito Park from the people who know it best - the local community.

Get helpful reports about park conditions, local weather, the park's newest enhancements, the status of flowering seasons.

Here at ManitoPark.org we want to bolster the Manito Park community and let others know about what's happening at the park.

We hope you enjoy this news report from ManitoPark.org. If you have suggestions on how to improve this site or Manito Park, click the contact link and complete the inquiry form, telling us how we can work to improve. Or just send us an email to: inquiry@ManitoPark.org. We'll take it from there.